Microsoft
Hybrid is here to stay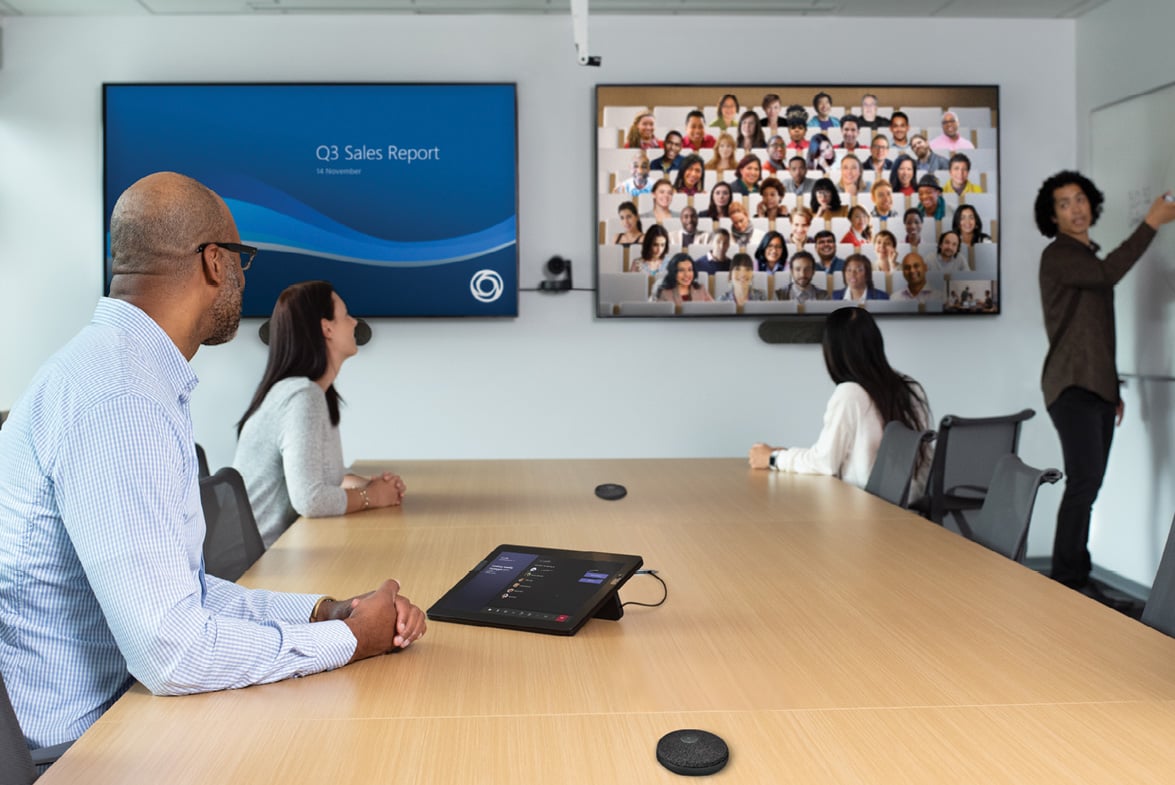 As more organisations embrace hybrid working, video conferencing tools have become incredibly familiar and Microsoft Teams is now a major player. Here at Kinly, we've developed a Certified Microsoft Centre of Excellence around our MS Teams offering to ensure you're getting as much as possible out of the platform.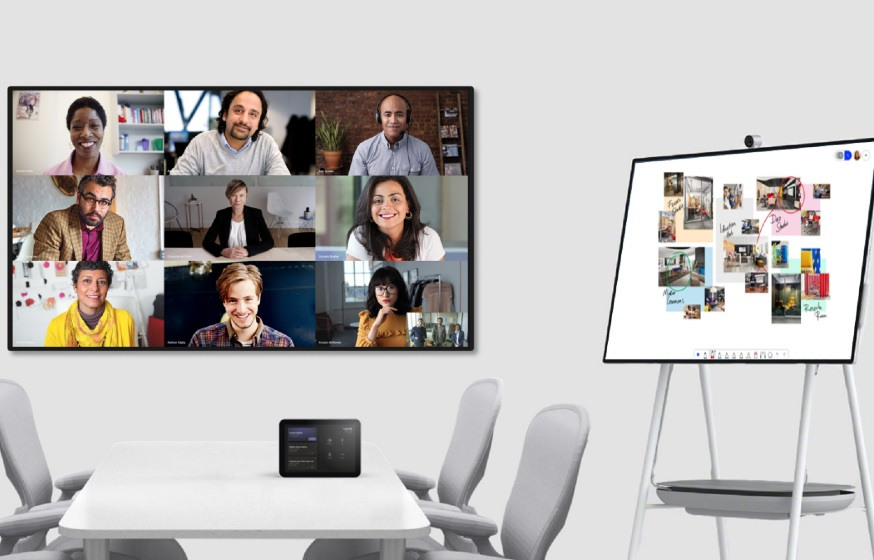 Approach
Our approach
We pride ourselves on putting users at the heart of any collaboration solution. Our work with MS Communities is no different. Though many have adopted Microsoft technologies and now feel at home with the software, Kinly can help enhance the amount of true collaboration taking place online.
Our offering centres around MS Teams Rooms, fully designed audio-visual centres where teams can come together and work creatively, enabled by Microsoft software. Bringing together extensive knowledge of meeting room design, collaboration methodology and market leading toolsets, our approach provides the building blocks needed for your organisation to develop a hybrid working strategy that truly delivers.
Benefits
What are the benefits?
Seamless adoption
Build a new hybrid work culture using familiar tools for a smooth transition. Plus, Kinly can support employees with adoption services included as standard.
One-click access
Empower staff to focus on collaboration with colleagues, not new technology, with easy-to-use systems and one-click access to their next meeting.
Smooth internal workflow
Use all the tools at your disposal in MS Teams to map internal workflows, measure productivity and manage projects with ease.
Fully designed solution
Share your needs and desires with our team and we'll design a solution to suit you – that includes sourcing hardware, installing, ensuring adoption and more.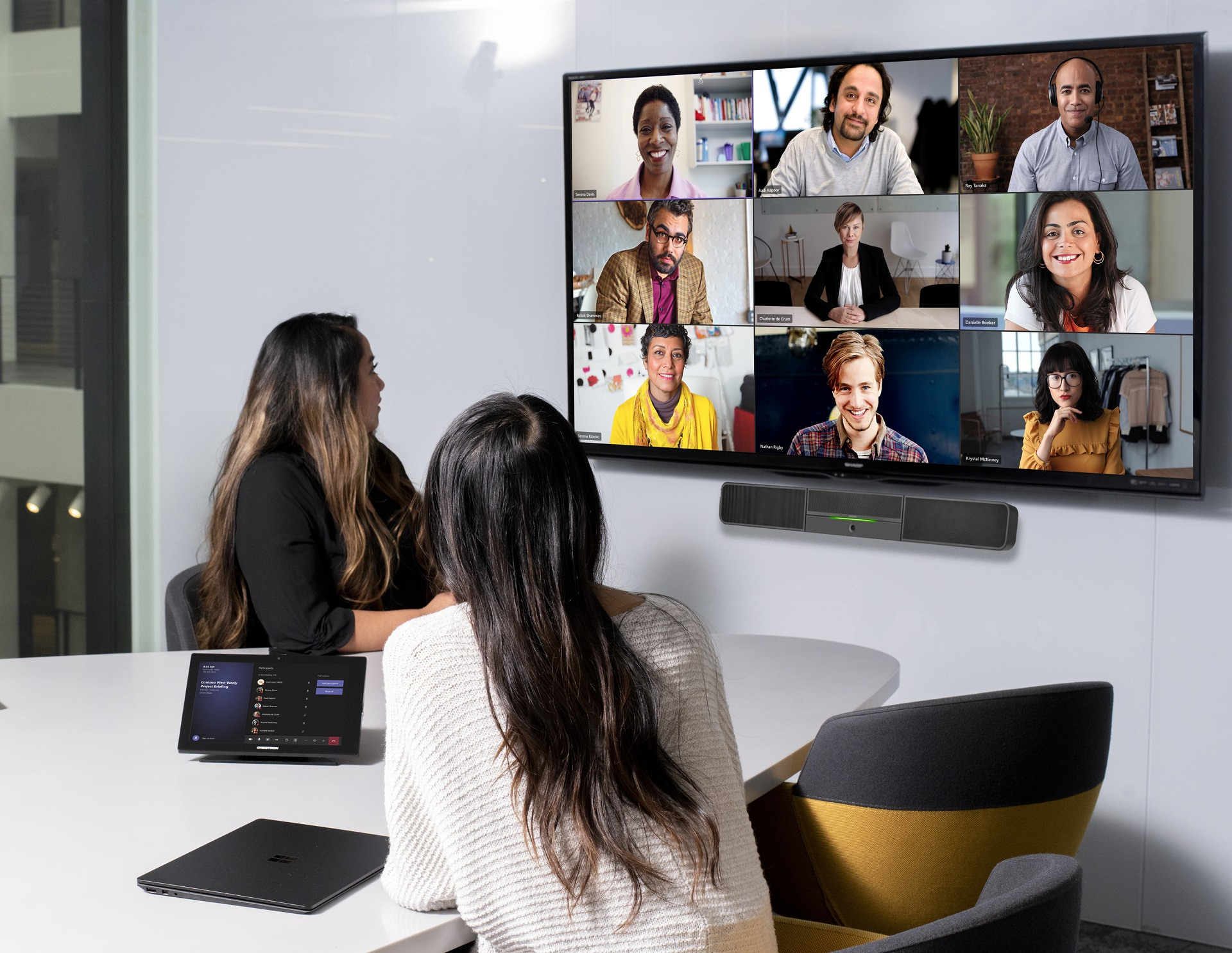 Infographic
Take Hybrid Meetings to the Next Level
85% of employees want to be able to work from both the office and their home, creating a fluid workplace. Microsoft Teams Rooms can make it easier for people to work together seamlessly, whether they're at home or in a traditional office space.
Take the next step
Hybrid working is the way forward and with our MS Communities offering you can future proof your business, empower your teams to work collaboratively and create an environment which fosters engagement, regardless of whether the audience is in the office or working elsewhere. This solution is about using technology to push your business forward. Are you ready to take that next step?
Fields marked * are required