Microsoft Teams Rooms
A complete meeting room experience with Microsoft Teams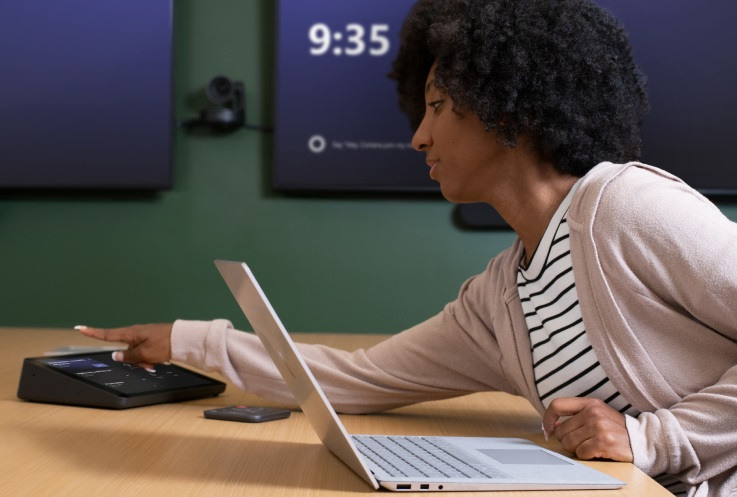 Microsoft Teams Rooms systems transforms the meeting room into a rich, video-enabled collaboration space. Teams Rooms systems provide a complete collaboration experience, bringing HD video and audio into your meeting room. You can now quickly and easily join Microsoft Teams and Skype for Business meetings, make calls, seamlessly share content, all from an intuitive touch screen console device.
Microsoft Teams Rooms systems (in some cases) can also work with your existing displays and video cameras certified for MS Teams, making it easy to launch a meeting with a single touch. Enhance your Microsoft Teams investment and make any space a Microsoft Teams meeting place.
What Microsoft Teams Rooms devices are available?
Microsoft have developed solutions in collaboration with strategic partners, here are some certified Microsoft Teams Rooms systems available below.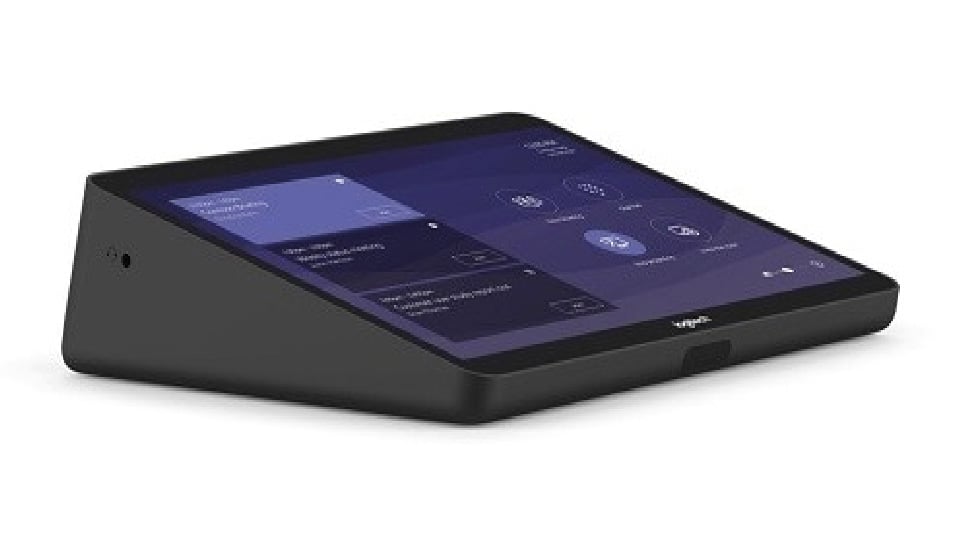 Logitech Tap
The Logitech Tap touch-screen controller connects to any computer via USB, and is designed as a video conferencing room solution for Microsoft Teams Rooms and Skype® Room Systems aswell as Zoom and Google.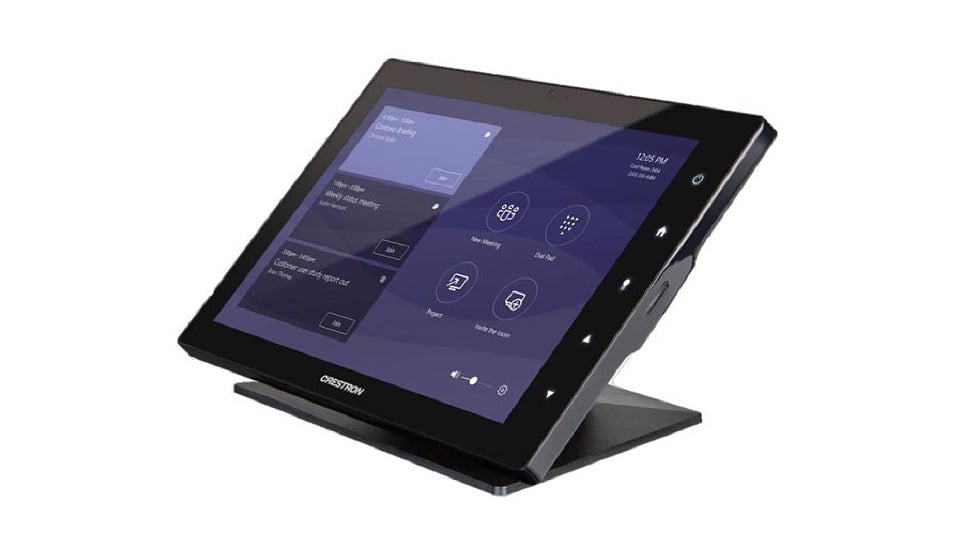 Crestron Flex Series
Crestron Flex solutions natively support the most popular third-party UC platforms; Microsoft Teams, Skype for Business, and Zoom Rooms software in an easy-to-use and manage solution.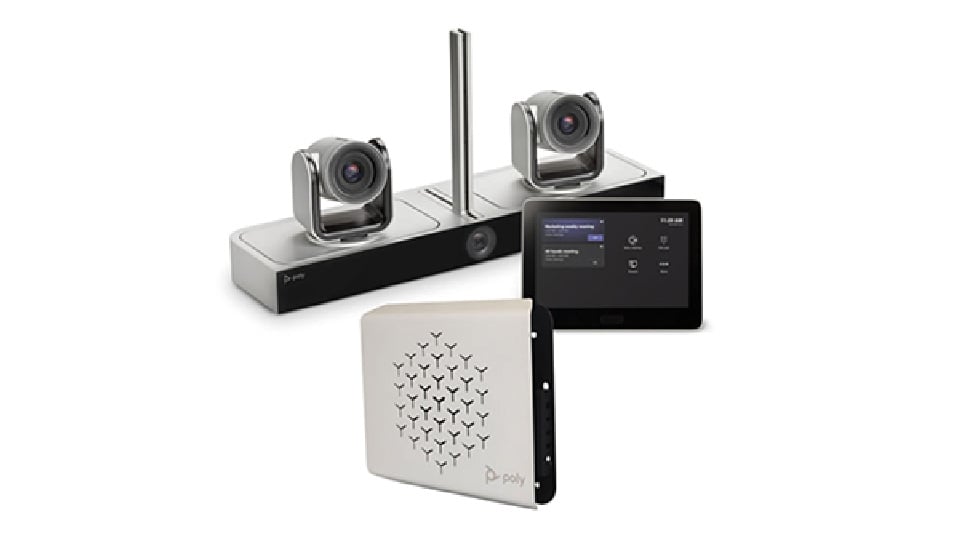 Poly Room Solutions for Microsoft Teams
Poly offers a variety of room collaboration options for Microsoft Teams users that range from personal office to large conference rooms, while ensuring the simplicity and high-quality audio and video experience.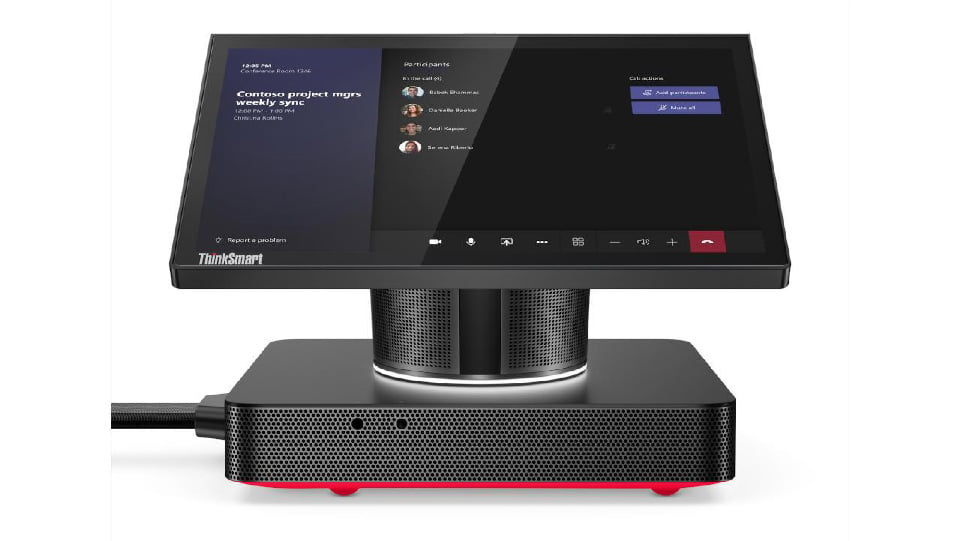 Lenovo ThinkSmart Hub
The redesigned ThinkSmart Hub all-in-one Microsoft Teams Rooms system offers richer audio with full duplex speakers and dual array mics integrated in an even smaller, sleeker device.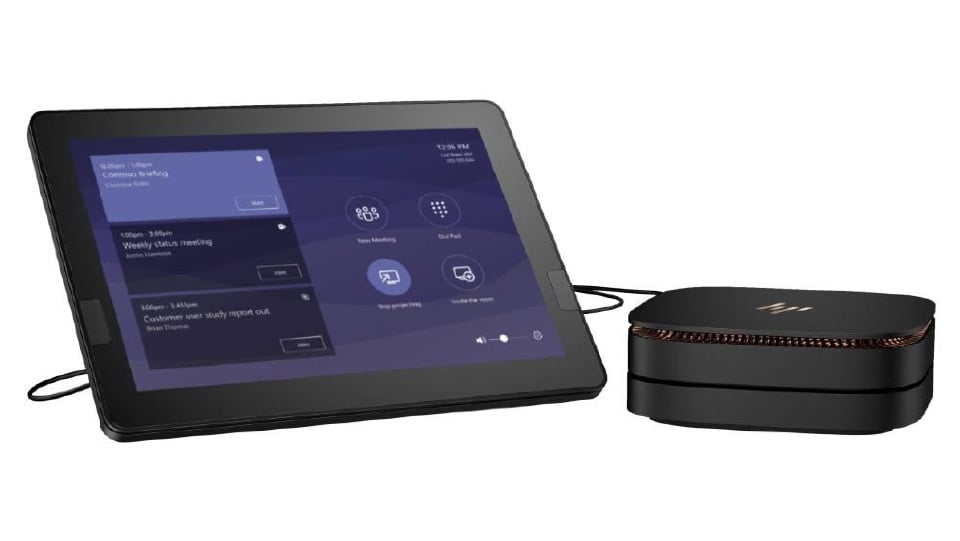 HP Slice for Meeting Rooms G2
Enjoy on-demand calling, add attendees, and share content with one touch on the Center of Room Control with Skype for Business or Microsoft Teams. Enjoy dual-viewing angles and flexible accessibility.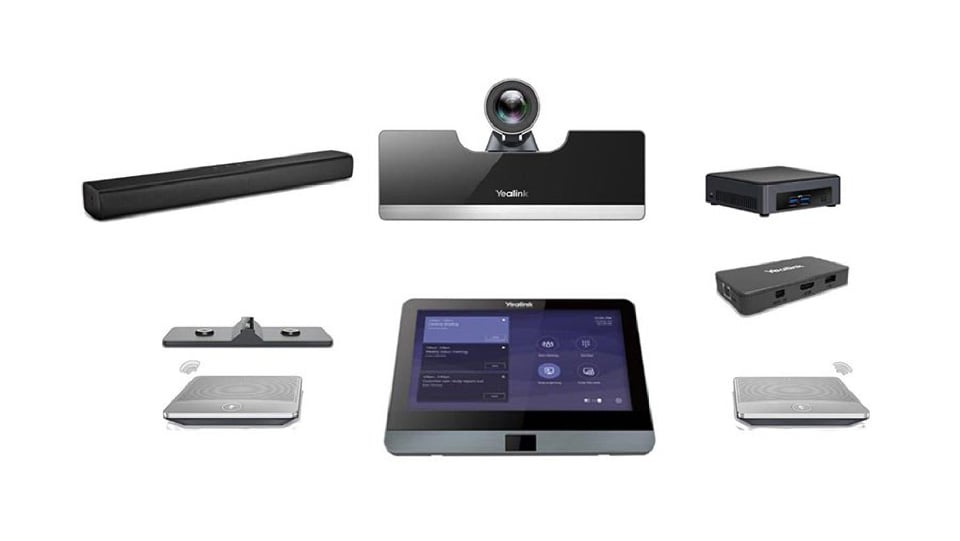 Yealink MVC Devices
Yealink video devices for Microsoft come embedded with the Teams/SFB application for a consistent user interface that incorporates the calling and meeting features of Teams/SfB.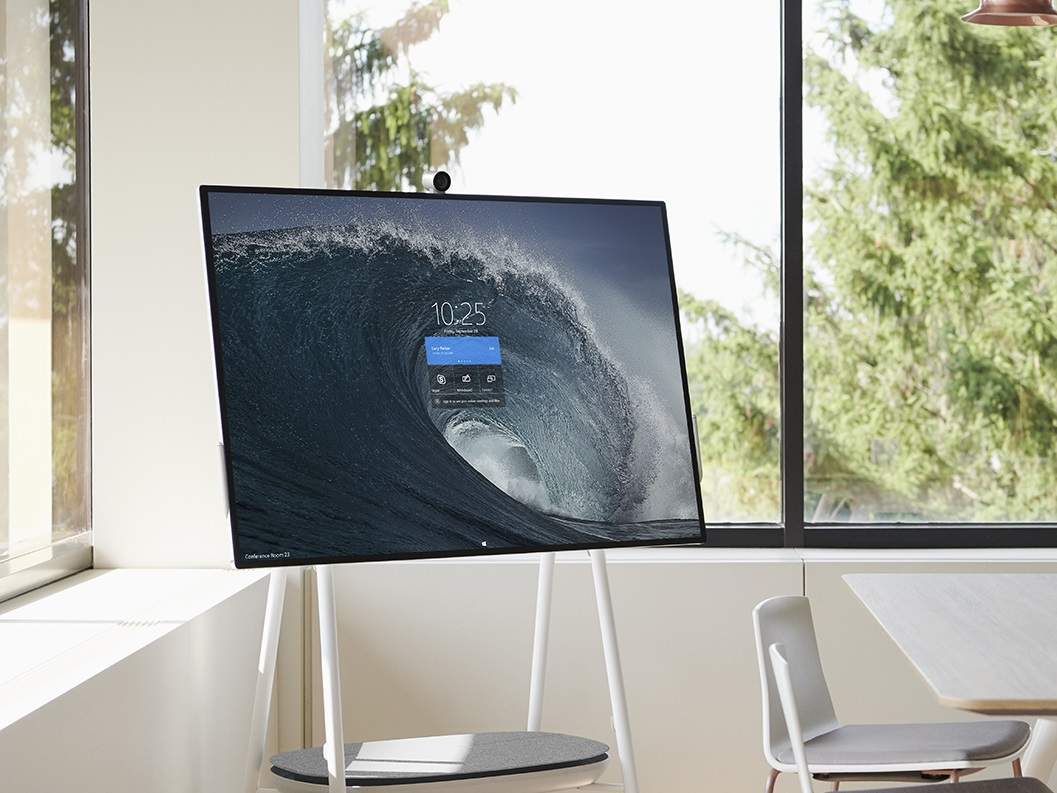 Surface Hub 2S
Bringing together Windows 10, Microsoft Teams, Office 365, Microsoft Whiteboard and the intelligent Microsoft Cloud, Surface Hub 2S enables teams to work and collaborate in entirely new ways.
Surface Hub 2S is 40% lighter and has 50% faster graphics performance than the original Surface Hub.
Take the next step
Hybrid working is the way forward and with our MS Communities offering you can future proof your business, empower your teams to work collaboratively and create an environment which fosters engagement, regardless of whether the audience is in the office or working elsewhere. This solution is about using technology to push your business forward. Are you ready to take that next step?
Fields marked * are required